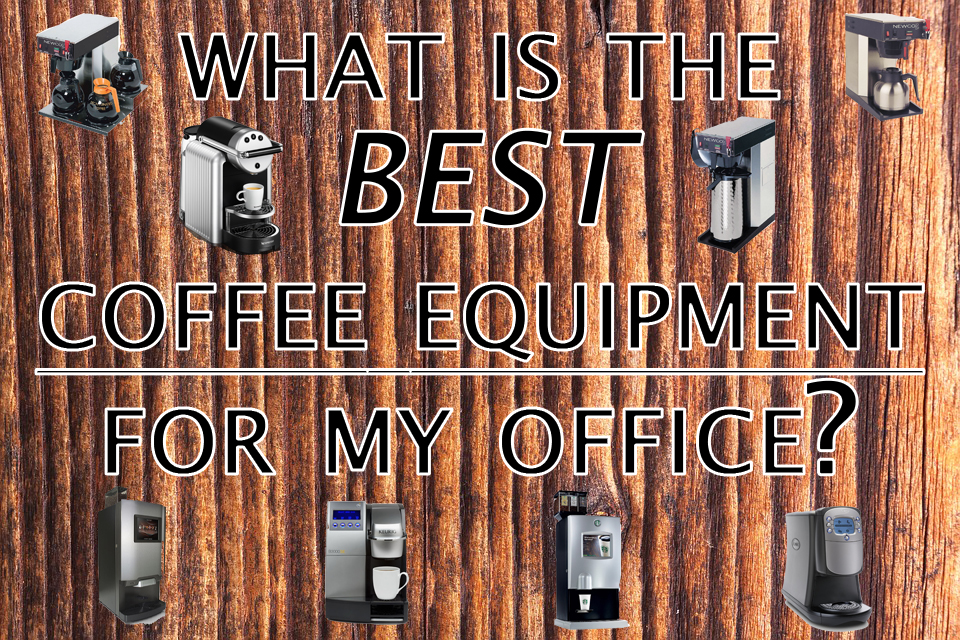 WHAT IS THE BEST
COFFEE EQUIPMENT FOR MY OFFICE?
You've decided that the best way to raise office morale is get a new coffee maker for your office employees. Now you're stuck on which is the absolute best coffee equipment perfectly fit for the office. Look no further; Alta Foodcraft has done the extensive research for you. This list will help decide what piece of Coffee Equipment is ideal for your exact needs.
Single Cup Systems
"Single-Cup" and "Brew-by-Pack" technologies provide offices with freshly brewed coffee any time of day while eliminating waste. Improve workplace morale and productivity with the latest in coffee equipment.
---
Flavia C400
The Flavia Creation 400 brewer is designed with the office mind. It is made to service an office with over 30 people. There are a plethora of options in drink choices such as gourmet coffee, fresh tea option. and specialty drinks. Specialty drink include cappuccinos, mochaccinos, and cafe latte creations. There is no cleaning between coffee creations.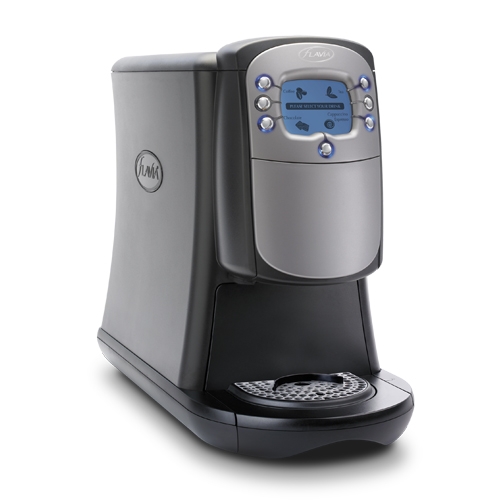 Control and delivery system maximizes the flavor, aroma, and body of your drinks with optimum temperature for coffee brewing (198 degrees fahrenheit) and individual brewing cycles for coffee and tea. Brewer features a Graphical User Interface (GUI) and LCD screen. Hot tank systems provides continuous delivery of drinks so you never have to wait for the water to heat up.
---
Nespresso Zenius
The Nespresso Zenius is self-described as "Style, quality, and professional performance in a compact coffee machine." Its size makes this brewer ideal for any size of business. Although it is compact, the Zenius coffee machine can meet the needs of demanding professional standards. This machine is recommended for an office of ten or more.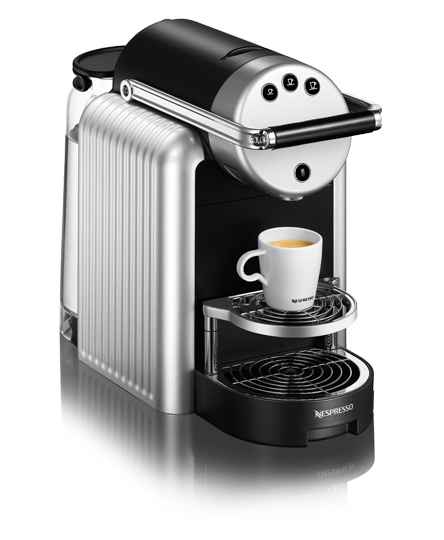 This coffee equipment is built with high quality materials chosen for their durability and efficiency. The Zenius also features an energy-saving mode that ensures an environmentally friendly and cost efficient machine.
---
Starbucks Interactive Cup Digital Brewer
The Starbucks coffee your employees love is now available with a new digital experience. The intuitive design helps deliver the premium experience of Starbucks Coffee in a more personal setting. It's an easy way for clients to give their staff an exciting and rewarding coffee experience.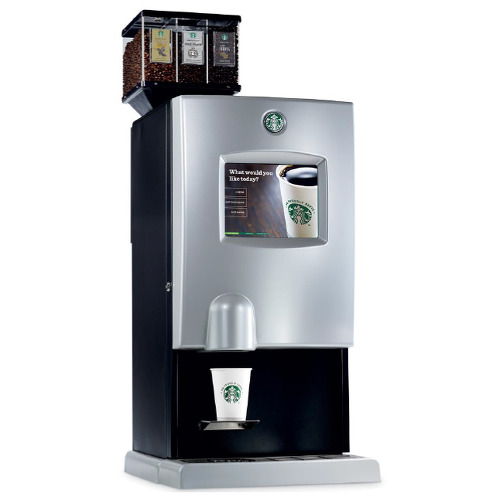 The Starbucks Digital Interface Cup Brewer has numerous beneficial features such as: a 3-Bean Hopper meaning more variety for every employee to find a coffee they love, fresh-brewed coffee in less than a minute, and the option to Brew by the cup or by the carafe which can reduce waste by brewing exactly what's needed.
---
Keurig B3000
The Keurig B3000SE provides you with great cappuccino, coffee and espresso and is perfect for office use. This Keurig espresso maker is an ideal beverage making machine that offers four different brew strengths from a mild 10 oz to an intense 4 oz brew. You can get a variety of flavors sealed in the ready-to-use K-cups with this Keurig coffee equipment.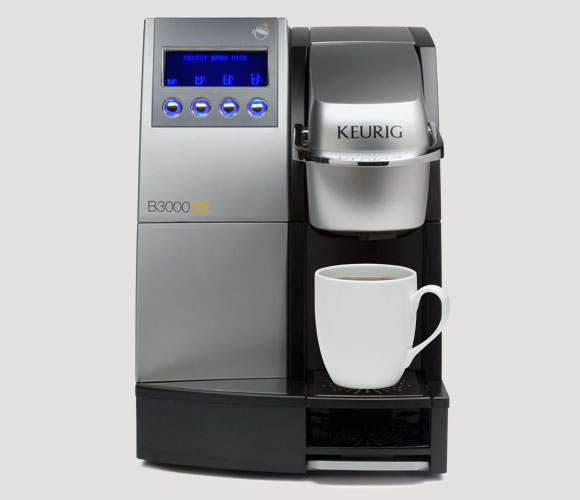 The auto-eject and Empty Bin feature of the Keurig K3000SE allows you to drop up to 35 cups into the bin and alerts you when the bin is full. This Keurig espresso maker boasts a direct water-line plumping to give you a fresh cup of coffee every 60 seconds. The drip tray of this Keurig coffee machine is easy to remove and clean.
---
Virtu 90 Series
Bring the café and barista right to your office with the Virtu 90. The Virtu grinds whole bean coffee fresh for every cup, and makes it easy to choose a wide variety of drinks from traditional coffee and espresso to cappuccinos, mochas, lattes and more.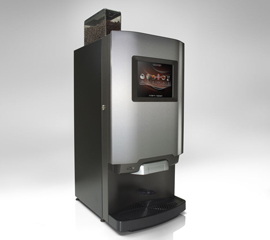 Mess free and simple to maintain, this coffee equipment features two whole bean hoppers and offers a variable strength setting for easy customization. Also, the full-color touch screen can be personalized with company images, logos and messages.
---
Traditional Drip-Brew Systems
Traditional Office Coffee brewers utilize proven coffee equipment technology to deliver high quality coffee by the pot. These machines brew 64 ounces of coffee with each brew cycle. Insulated airports and carafes prevent the coffee from "burning" while keeping it hot for hours.
Newco ACE-TC
Newco ACE-AP
Newco ACE-LP
The Ace series gives offices a sleek, compact brewer, loaded with advanced brewing technology. Also included: a water level detection system that eliminates short pots, an adjustable brew safety light that flashes when brewing, and a gravity hot water faucet system that can dispense hot water without altering the brew volume. The series is quite versatile and continues to be a top sellers.  All of ACE models come equipped with Newco's PDS valve technology.