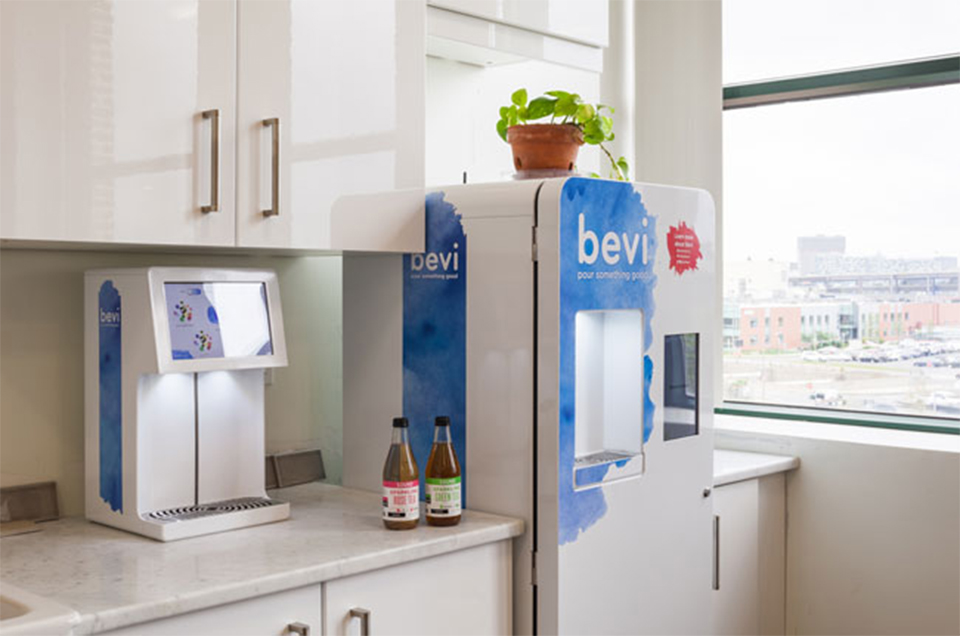 Get the Bevi Smart Water Cooler in your office!
Bevi is the smart water cooler that brings flavors, fizz, and eco-friendly fun to your office.
Reduce Waste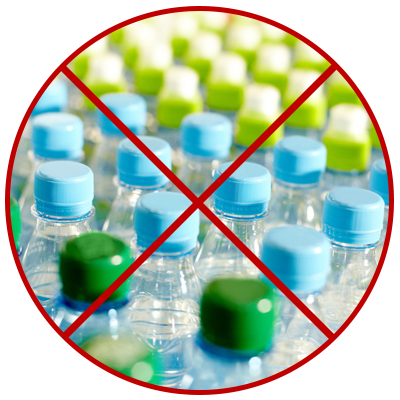 This machine will help cut 80% of beverage costs and help improve office sustainability. Bevi Smart Water Cooler will reduce your company's carbon footprint by eliminating waste from production, transportation, and disposal of plastic bottles.
This system offers cool, still, flavored, and sparkling beverage options. It provides improved water quality and is equipped with an automatic restocking setting. Bevi is perfect for larger offices where every employee preference can be met with its array of choices.
Water Cooler Models
The Bevi is ideal for all offices because of its different model sizes. The larger, Standup Bevi can be the perfect piece of equipment to take your break room to the next level. The smaller, Countertop Bevi will fit discretely on your kitchen's counters and includes the same awesome benefits of the standing model.
Flavors
Unlike other water systems, Bevi offers a variety of flavors such as natural, sweetened, and unsweetened without containing any high fructose corn syrup or other unhealthy alternatives. Help raise employee morale and office wellness by providing high-quality machines equipped with a variety of flavors and beverage types. Flavor option are listed below: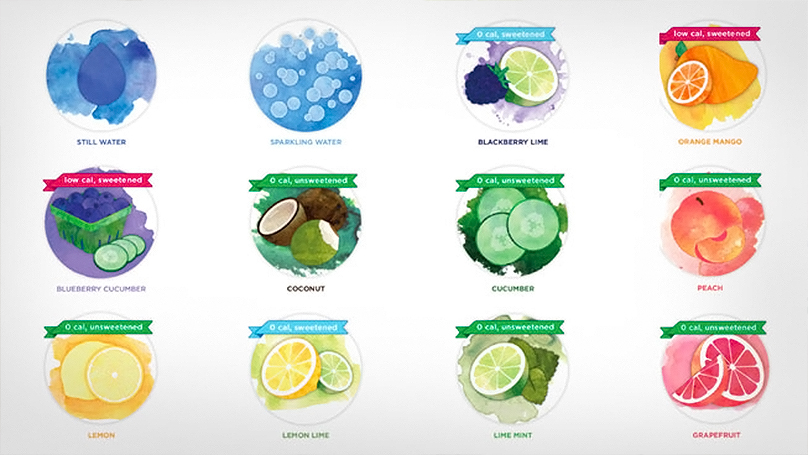 Be the office hero by bringing the Bevi Smart Water Cooler to your workplace. Help your company reduce waste levels and lower costs of office beverages while capitalizing on employee benefits.
Visit our website to get a Bevi Smart Water Cooler in your office!