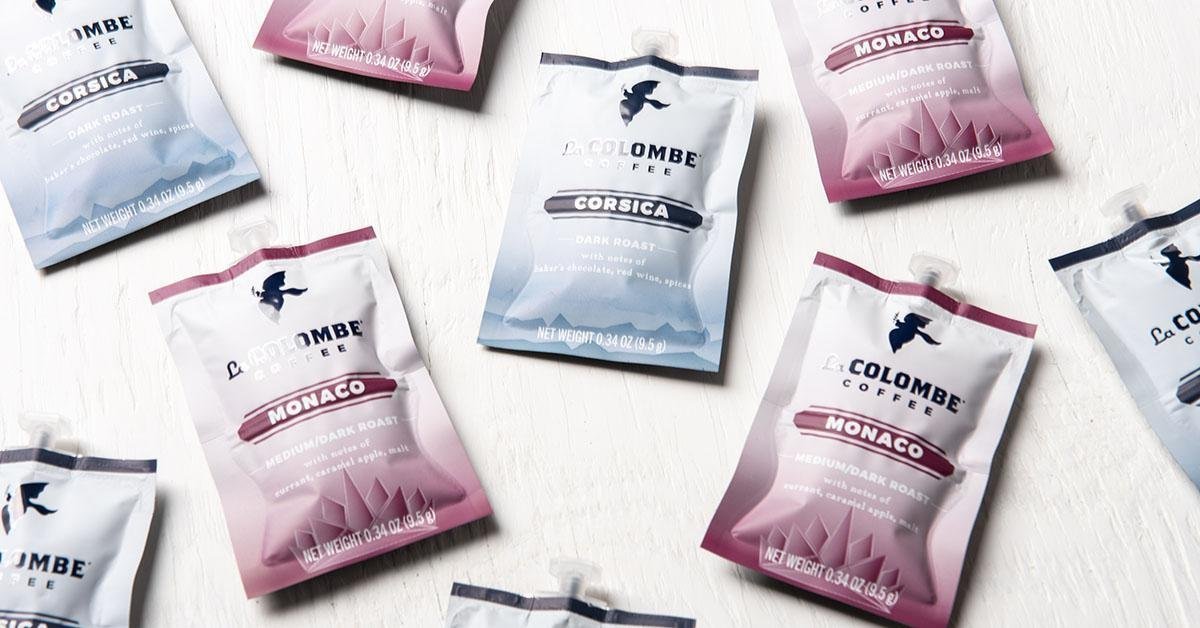 La Colombe coffee is now available for your Flavia brewer! Their signature flavors Corsica and Monaco can now be brewed right in your office.
This popular coffee brand is rooted in the french culinary scene, developing their flavor profiles with the guidance of famous chefs. The nuances of their roasts were
crafted to fuel the coffee lover that appreciates sophisticated artistry. La Colombe delivers with notes from caramel apple and currant to baker's chocolate and red wine.
"Whenever we recognize a piece of innovation that we can use to break down new barriers…that there is something out there that can help us ignite further that [coffee] revolution, then we pick it up…there used to be a closed door or a wall between what's happening in the cafe space and the workplace. And now that wall is no longer there."
La Colombe has five cafe locations in Southern California – four of which are in LA County. The Frogtown cafe doubles as a roastery – a short distance from the Flavia facilities. This means the La Colombe coffee brewed with your Flavia brewer can be roasted and sealed in Flavia Freshpacks within the span of one week! This perfect partnership allows La Colombe to carry over the freshness and quality of their coffee in the cafe into the workplace with integrity and pride.