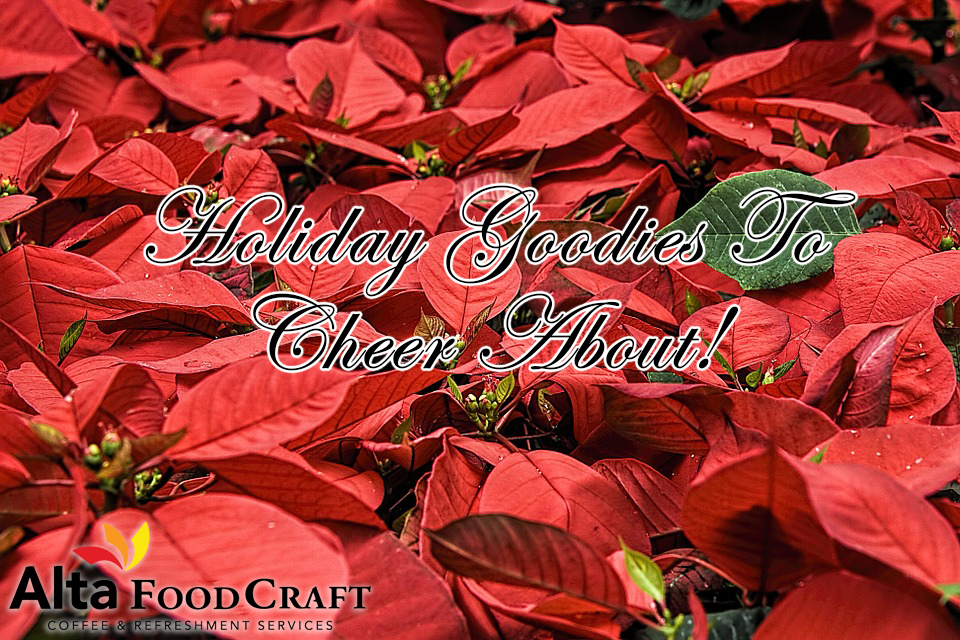 Holiday Goodies to Cheer About
The end of the year is rapidly approaching us. The weather is finally cooling down. Sweaters and jackets are starting to make a regular appearance around the office. The only thing left is to get in the holiday mood by treating yourself to a sweet snack and a warm cup of coco! Alta Foodcraft is now featuring these holiday inspired treats. Add to your next online order!
---
Peppermint Mocha CoffeeMate Creamer (Product Code: 3506)
This delicious favorite blends smooth creamer with dashes of peppermint and rich mocha for a taste that will warm your heart. Stir in the amazing goodness for a sensational sip that's lactose-free and cholesterol free. With Coffeemate non-dairy creamer, you create your perfect cup every time by adding just the right amount of what you love – morning, noon or night. Whether you're sharing it with a friend or taking a quiet moment to recharge, the rich, smooth taste of Coffeemate Peppermint Mocha is the perfect way to cheer up your cup.
---
Andes Mints (Product Code: 8714)
Andes Crème de Menthe delivers a smooth blend of mint and chocolate flavors–the perfect post-meal treat. The iconic, rectangular three-layered candy' green mint sandwiched between two thin cocoa-based layers is a holiday staple. The individually foil-wrapped, bite-sized pieces enhance any social gathering or work event, yet remain equally popular as self-indulgent treats.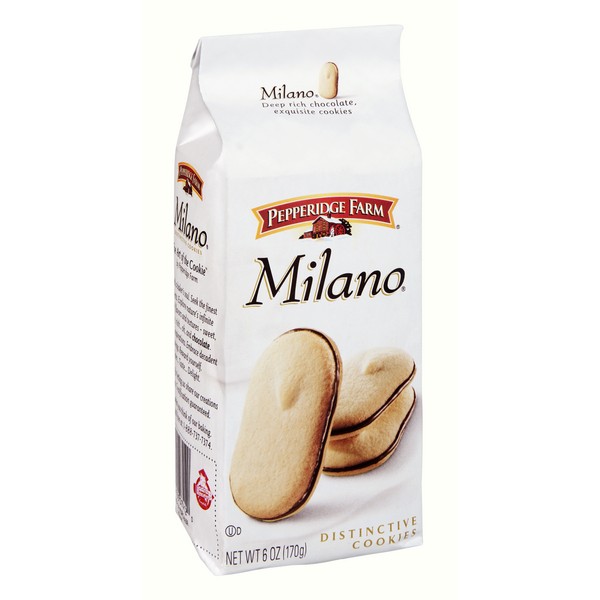 ---
Milano Cookies (Product Code: 7390)
Simple. Elegant. The perfect balance of exquisite cookies and luxuriously rich chocolate—in irresistible varieties to match any mood!
---
Dove Dark Chocolate Promises Squares (Product Code: 7462)
Enjoy silky smooth, deliciously rich Dove Dark Chocolate. Dove Chocolate is made from the finest quality cacao for an exceptional, silky smooth chocolate experience. Each individually wrapped piece shares a special promises message under the wrapper for a truly unique moment.
---
Hot Chocolate
Nestle Hot Chocolate (Product Code: 5150)
With over 100 years of making chocolatey memories, the chocolate experts at Nestlé know how to bring you a rich, creamy mug of hot cocoa. This season, create warm connections and memories with loved ones by enjoying a delicious hot cocoa treat anywhere, anytime. In addition to cocoa goodness,  Nestle Hot Cocoa is fortified with calcium to support bone health.
---
Flavia Packet Dove Hot Chocolate (Product Code: 1620)
Silky smooth delicious hot chocolate made with the finest ingredients, including real chocolate liquor. Indulge yourself in an unforgettable chocolaty experience. The convenience and freshness of Flavia beverages together with the indulgent chocolate taste of Dove – a combination sure to be loved.
---
Swiss Miss Hot Chocolate (Product Code: 5180)
Rich and creamy Swiss Miss Milk Chocolate flavor hot cocoa mix is gluten free, contains natural antioxidants, and is made with real milk from Wisconsin. Made with care in a real dairy where fresh milk from local farmers is delivered daily, dried, and blended with premium, imported cocoa.  You can count on the original classic to deliver the warm, creamy, chocolaty goodness your family craves-for an everyday treat anytime.