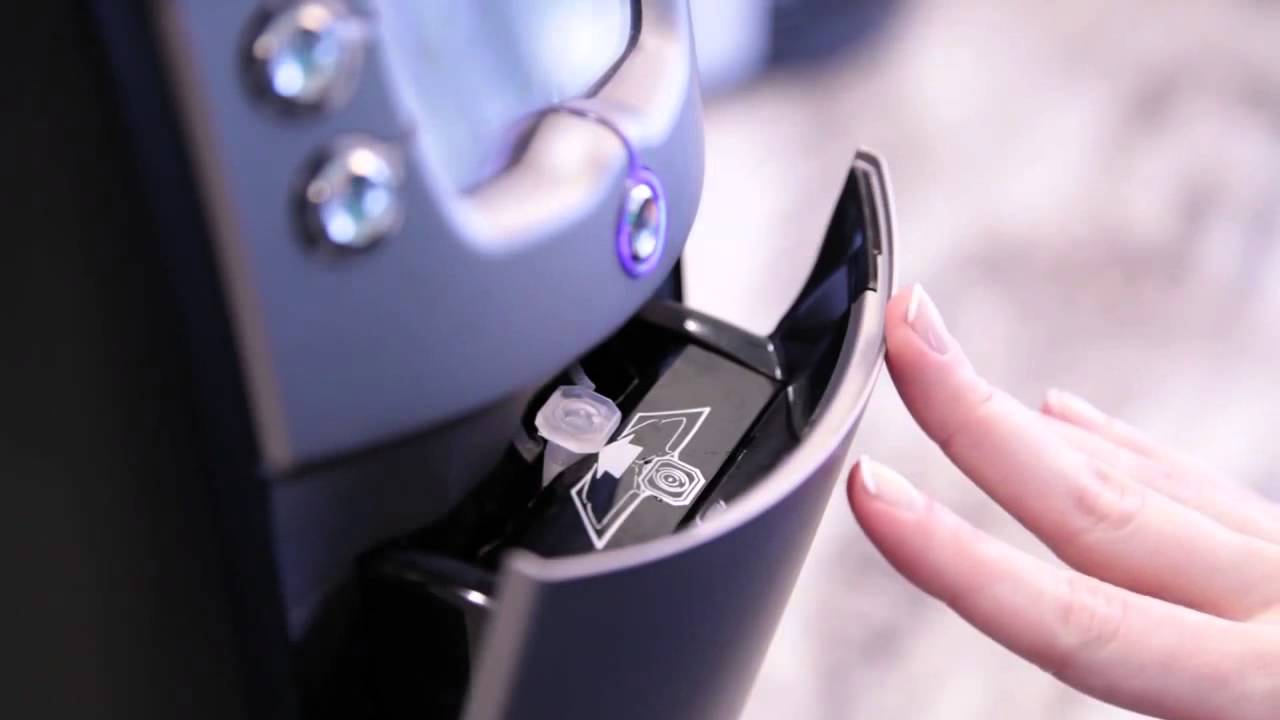 The high-tech Flavia C400 lets you know when it is experiencing an issue by displaying a three-digit error code. Below are some common errors with easy to follow troubleshooting tips to try before scheduling a technician to get your machine working again in no time.
ERROR CODE 328: PACK EJECT TIMEOUT
What it means: A packet is jammed in the machine.
Remove packet door by pulling outwards forcefully.
Check for any packet(s) stuck inside and clear the jam by pushing forward or pulling back.
Replace pack door by aligning the door at top, then gently tapping the bottom portion of door until it is flush against the unit.
Power the unit off then on (power switch is located on back of the unit).
See demonstration below:
ERROR CODE 360: PACK DOOR TIMEOUT
What it means: The Flavia door has not departed or returned within the normal time frame of five seconds.
Try to open/close the door manually to reset the mechanism.
Exit back to the Main Menu.
Try reselecting your beverage option from the Main Menu.
ERROR CODE 309: BUTTON STUCK DOWN
What it means: Someone may have pressed too hard on a single button or multiple buttons, causing them to possibly be stuck down.
Lightly touch/press each button to shift the stuck button back into its normal resting place.
Exit back to Main Menu.
Try reselecting your desired beverage from the Main Menu.
If these troubleshooting tips do not yield results, you can always reset your Flavia machine by turning the unit off and on (power cycling).
You can find a cheat sheet of error codes here. AltaFoodcraft not only services your office's daily coffee needs, but as an additional service for our coffee accounts we repair, maintain, and exchange all leased machines at no extra charge. Feel free to call your local Alta Foodcraft office for Technical Support or to schedule a technician.