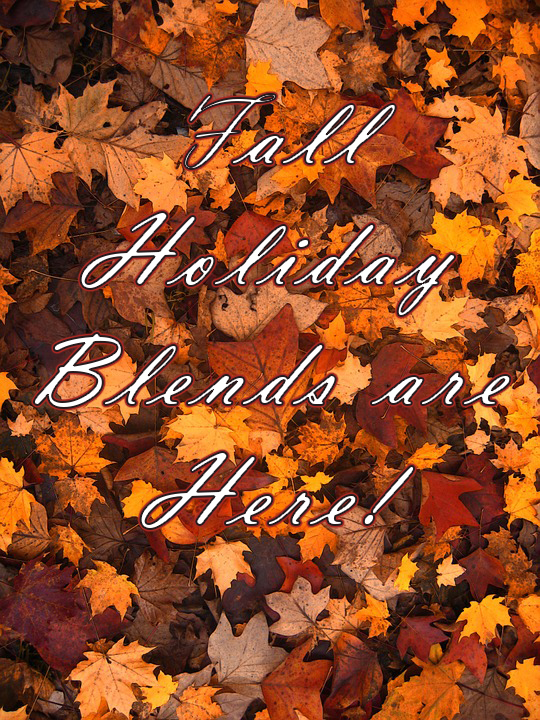 Fall Holiday Blends are Here! (Coming soon and available while supplies last)
To add to your next order call 800.469.5282 or order online!
Fall is here, and with it new seasonal holiday blends are arriving! Have you ever taken a sip of some kind of drink and thought "This is exactly what Fall tastes like!" Keurig, Flavia, and CoffeeMate are providing the holidays with all of the best seasonal treats we get excited about every year.
KEURIG
Keurig K-cups are the modern approach to the standard cup of coffee. It seems that almost every office now has a Keurig machine. K-cups allow each person to have a unique cup of coffee with a wide assortment of coffee flavors. Here are some of the seasonal holiday blends offered this fall:
Pumpkin Spice – Product Code: 1379
The sweet, creamy flavors of cinnamon and nutmeg make Pumpkin Spice just right for fall's crisper days and cooler nights. This warm, aromatic flavor is one of several coffees created to reflect the best aspect of each season.
FLAVIA
Flavia machines also provide each user with an exclusive delicious experience with every cup of coffee served. Check out this season's holiday flavor:
Pumpkin spice – Product Code: 1664
Spice up your season with a delicious blend of medium roasted beans and flavors of pumpkin, cinnamon, nutmeg and cloves.
COFFEEMATE CREAMER 
CoffeeMate is dedicated to enhancing your coffee with the best original flavors that make your pallet dance with delightfulness. They truly strive to be the perfect coffee mate with these seasonal creamers:
Pumpkin Spice – Product Code: 3505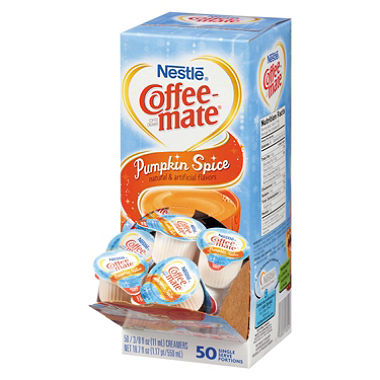 Rich and aromatic with a touch of spices, Pumpkin Spice is one of those flavors that can take you home, no matter where you are.