Win-Win! Starbucks and Mars Drinks New Partnership!

Mars Drinks and Starbucks have announced an exciting new partnership! "Starbucks high-quality premium arabica coffee will now be available through Mars Drinks single-serve brewers in offices across the U.S. and Canada."
This new partnership will create a strong blend (no pun intended) of flavor and quality that fans of these two companies have been waiting for. Mars strives to bring people at work to connect, collaborate and get things done. Comparatively, Starbucks commits to offering high-quality, ethically sourced and responsibly shared products. This partnership can provide only the best of both coffee providers.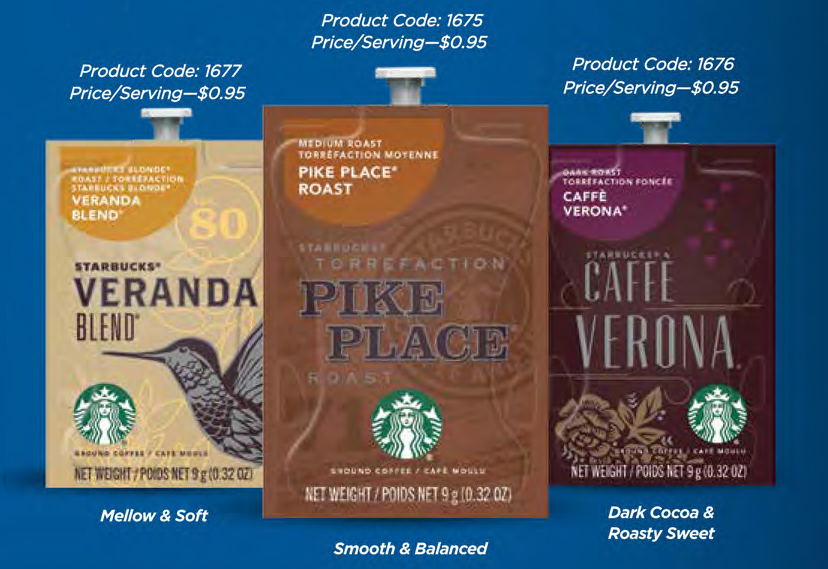 Starting this fall, offices "can enjoy three varieties of Starbucks coffee including smooth Pike Place® Roast, roasty and sweet Caffè Verona®, and lightly roasted Veranda Blend®." For future plans between these two companies, Tazo teas are planned to join the line-up.
Bobby Chacko, Regional President and General Manager of Mars North America was quoted as saying, "We're proud to introduce Starbucks into the MARS DRINKS portfolio."
Read about it here: https://news.starbucks.com/news/starbucks-agreement-with-mars-drinks